Chikako Hoshino Powers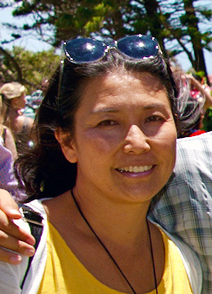 MAT #7030

In 2001, Chikako entered an intensive program in the most difficult school in US for learning medical rehabilitation & sports massage(1250 hours) and SPA treatment course(125 hours) total of 1375 hours at the Hawaiian Islands School of Massage (HIS). She graduated from the school with an honorable nickname of "super woman" from the principal of school on the graduation day. Following her graduation, she continued her education with various massage and healing techniques. For example: lomilomi massage, advance treatment, cranial sacrum, University of Hawaii dissection for massage therapist human's full body class completed, Zerology birthday reading, SPA training, Feng-shui counseling for body, land and house, etc. Her speciality is in medical rehabilitation & sports massage, fascia and connective tissue therapy and energy release work using her own technique, ability and knowledge.

Chikako started her own business after graduating and in 2004 founded her own school of massage therapy, Academy of SMART Therapy. She also trains personnel and manages spas in luxury hospitality organizations around the world, as well as teaching multiple workshops in Singapore and Japan. Her skill, passion and knowledge of massage therapy has given her the opportunity to work with high profile clients during event such as the G8 Summit, and even gotten her the esteemed award of Higashi Kunino Miya Prize from the emperor family of Japan. She's also teaching and counseling by "Zerology" frequency reading.


---
Angela Leslee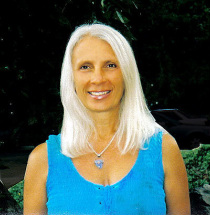 MAT #4052

Angela Leslee, LMT has been a licensed massage therapist in Hawaii since 1996 following graduation from the Hawaiian Islands School of Massage (HIS). After five years in private practice, she was invited to become an instructor at HIS, which offers a 1,250 hour program in medical massage. During her 5 year tenure she also developed and co-founded 3 different massage school projects for Japanese students both in Hawaii and Japan. Angela has built her own massage academy "Aloha Massage Academy" in Kealakekua, a reputation among her students for teaching in a clear and concise way. She can break down even the most complex information into simple, easy-to-understand pieces. She believes it is important to empower students so that they can access what is already inside of them, and that teaching and learning should be fun. Laughter allows time for integration. The relaxed atmosphere in Angela's classes allows for optimal assimilation of material. Learn her unique approach to bodywork, which views massage as an art form, integrating creative modalities with traditional massage techniques by tapping into your own intuition.Angela Leslee is Chikako's mentor.




---