Zerology, 2nd step!
It is the most important to know the season of each element !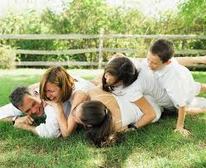 Great family and partner relationship is starting with understanding each other, but what is the understanding means?
Any books and personal coaching says, "you need to know who you are, but how do we know what kind of understanding process (filtering factor which means the pass of mind, action habit and nature you carry for your life) you and other have. Even you have good observation skill, you still observed through your filter.
ZEROLOGY can define it from birthday clearly and easily.
You wish to have good communication, don't you?
Then it is GOOD to know what is "GOOD" for you and what is "GOOD" for others. So it is important to know what is the person's and self "the sense of value".
Zerology can help you for it, and you can apply the wisdom to your daily life.

You intend that your children to grow the way they can be happy, don't you? But I see many children are having difficult to find their own pass, even they are graduated collage. We can help you!

One of my favorite book is "four agreement" by Don Miguel Ruiz, I believe those four is so important, I read many times. (1) Be impeccable with your word. (2) Don't take anything personally (3) Don't make assumption (4) Always do your best. This is really true, when my relationship goes sour, then I check those four within, and I also look Zerology which so helpful, because I can know what kind assumption the element easy to make, or what is the word or things makes the person invalidate their integrity, and which categories can make us take personally easily... I have different perspective to analysis my issue. It is very different.
---
2nd, please click below to study each element season,
after you learn general Zerology general information.